Polybush are the world leader in Polyurethane Suspension Bushes and Components.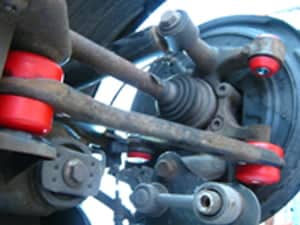 What are the benefits of fitting Polybush?
Not only will our bushes last longer, but Polybush's also provide improved control due to consistent steering geometry. Our bushes offer responsive steering, better road handling and due to the correct suspension alignment will increase tyre life.
Why do they last longer?
Polybush material is not affected by oil, petrol or water and is extremely resistant to abrasion. Our bushes retain their original state and do not suffer from compression set in the same way as rubber or cheaper injection moulded polyurethane bushes meaning that in normal use they last up to 6 times longer. Our mild steel zinc plated inserts, as used on original equipment bushes, prevent galvanic corrosion and wear to mating parts.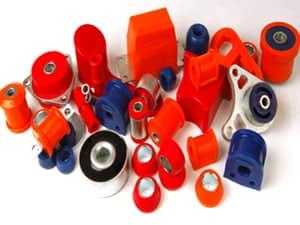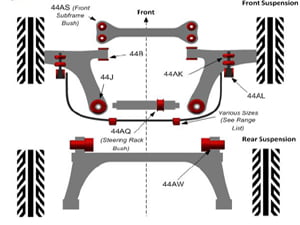 Fitting
Polybush's are fitted using normal workshop tools and equipment. Our bushes are designed to fit in the same way as original equipment bushes. Due to our interference fit no grease is needed, leaving customers with a real fit and forget solution. Where necessary, Polybush use low friction material to ensure free movement of the bush with mating components.
The Company
Polybush, the suspension division of Bonaprene Products Ltd. Bonaprene has 34 years' experience of Polyurethane manufacturing for the industry in our purpose built 30,000 sq.ft factory.
Bonaprene is a wholly owned family business. We design, manufacture and supply all products from our Wrexham site.