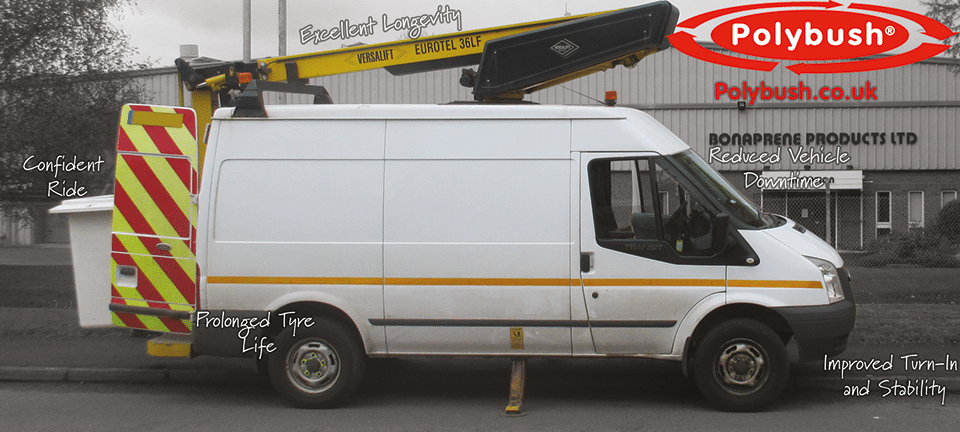 Polybush's suspension solutions are currently helping some of the biggest fleets of light commercial vehicles and buses across the country.
Polybushes are faster and easier to fit; our bushes can even be fitted in the field. Polybushes are unaffected by oil, petrol and road contaminants and do not suffer from compression set so outlast rubber bushes by 4-5 times.
Polybush precision design and choice of material grades ensure the best ride and handling, absorbing shock and vibration. Polybushes last longer and the correct suspension alignment improves handling and increases tyre life.
With proven cost savings of up to £700 per vehicle, stop treating bushes as a commodity item.
Polybush provides solutions for the commercial market that last longer and fix common problems, reduce downtime and save money. For more information see our case studies above or ask us to solve your suspension problems on the form below.

LCV AND BUS RANGE LIST REQUEST