Polybush Fitting Instructions
All Polybush products are designed for durability and refinement. They are cleverly designed to be easy to fit and do not require any special tools. Follow the guidelines below and it will be a long time before you need to look at the bushes again.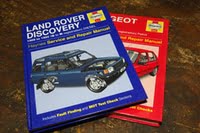 Refer to the workshop manual of your vehicle for instructions on dismantling and reassembly.
The guidelines which follow only relate to fitting Polybushes.
Apply penetrating oil to nuts and bolts 24 hours before starting.
Obtain all parts and equipment needed including new nuts and bolts (if rusted in the old ones may be damaged during removal).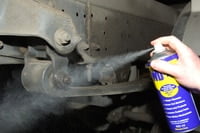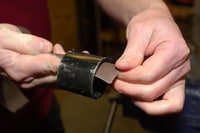 Having removed the old bushes (refer to your manual), thoroughly clean their mounting.
Remove all rust, scale, oil and grease as these will reduce the life of  the new bush
Use only soapy water or tyre soap to insert Polybushes.
This will dry and the bush will be a tight fit ensuring long trouble-free life.  Your components are protected too!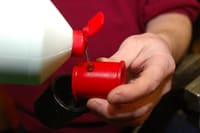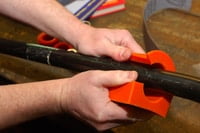 Some Polybushes can be fitted by hand. Examples include anti roll bar bushes and two part bushes.
Others will need a push to pop them into place.
You can use a vice or a "G" clamp.  The DIY "one hand" clamps are excellent.
Use plenty of soapy water.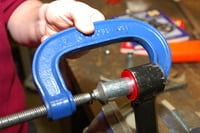 Repeat the procedure for the tube.
Cotton reel bushes are easy but with two part bushes you need to make sure the tube does not push the far half out
If you are really struggling – a long bolt, nut and two large washers can be used to wind the bush into place.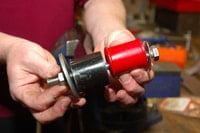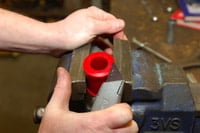 Never cut the bush in an attempt to make it easier to fit, it will weaken the bush and increase the likelihood that it will fail.
How to fit a Top Hat Bush
How to fit a Metalastic Bush