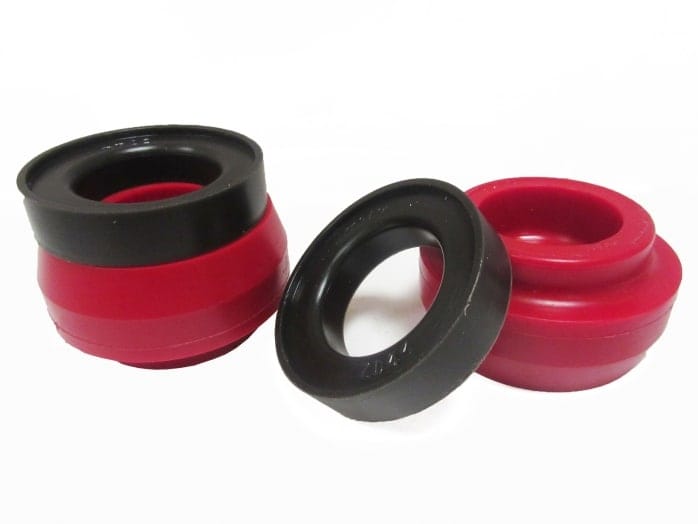 44CF VAG FRONT TOP MOUNTS
Polybush Front Top Mounts (44CF) have always been a VAG favourite covering everything from Golf Mk4 to TT Mk1 and a lot more in between (PQ34) A full listing is below.
The 44CF is a part that gives you options; when installed it can give you a 10mm drop or maintain the original ride height with an extra 10mm of damping efficiency, making it the perfect part for those looking to modify ride height or just someone seeking an increase in vehicle performance.
These parts aren't just for improving the general performance and ride of the vehicle they also fix a common problem, replacing the notoriously fragile O.E. and providing a 4/5 times longer-lasting solution to its rubber alternative.
44CF has had a slight design tweak to allow for the addition of a spacer meaning a vehicle set will now include all you need to get this easy to fit part fitted even quicker.
A set of 44CF is only: £45.94 per pair including spacers as pictured.
Full vehicle kits are also available.