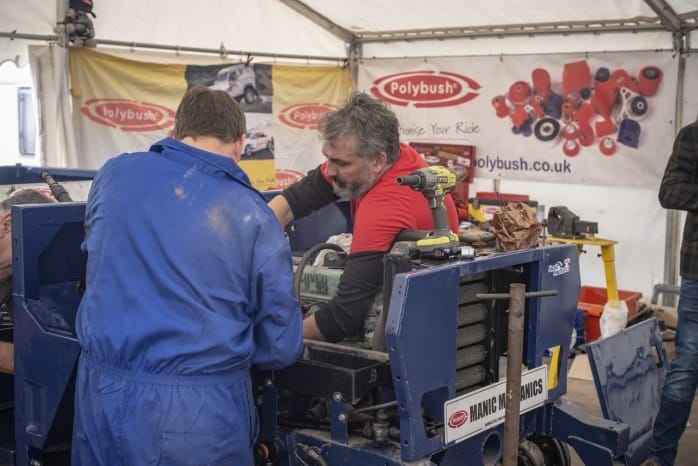 A HIGHLIGHT OF 2018 – THE LRO SHOW
2018 was awesome!  As we are quickly moving through January already, we thought it would be good to look back at some of our highlights of 2018 and is the biggest Land Rover celebration of the year, the LRO show was definitely one of them! Polybush has been attending the Land Rover Owner Show for many years and 2018 was no different!
Held annually in Peterborough the two-day show always brings excitement and innovation to the ancient cathedral city. With its eclectic collection of activities, stands, entertainment and huge shopping village, the LRO show is perfect for any Land Rover fanatic, thrill-seeker or family looking for a day out with a difference! For those wanting to extend their trip and enjoy the entire show (trust us, from experience you need longer than a day) there are different camping options available with full access to toilets, showers and freshwater. Learn more about the camping options here.
As you can imagine, it is always a mad scramble for the Polybush team to bagsy places at the show but this year's lucky few were; Hayley, Matthew and Steve! Arriving on Friday the team were glad to see clear skies and feel little wind chill as the previous year brought 40mph gales. It's always a team effort shortly after arrival to erect the gazebo and it went up flawlessly, it's a shame thing later took a turn for the worse…

Come Saturday morning, the team began welcoming visitors to the stand from 9 am and were glad to celebrate all things Polybush! This year we were excited to welcome Manic Mechanics to our exhibit where they aimed to get an ex-military Land Rover moving by the end of the weekend, one of their most dramatic transformations yet! Starting out the weekend as a rolling chassis with an engine, the Series 3 SWB was transformed into its former glory with doors, windscreen bulkhead, floors and a full set of Polybush added to revolutionise the suspension.  During the complicated build, there were commentators talking the audience through the process and explaining exactly what was happening and where they could, were engaging the spectators and getting them involved. At 4 pm on Sunday, the Land Rover made its way gloriously out of the gazebo as promised, sadly… It didn't stop and took the Polybush gazebo down on its way out smashing it to pieces in front of an audience of 40+! No one was hurt, (apart from the gazebo of course) and everyone saw the funny side and embraced the excuse to buy a new gazebo. But what a sight that was…
A fantastic weekend all around and as always and it was a great opportunity to meet some of our customers while immersing ourselves in their world.
We had such a great response from visitors at the show, we are pleased to already have our space booked for 2019 and have begun planning for the big weekend already which will take place September 14-15!
Will you be there this year? What is your favourite exhibition at the show?
View the LRO Show website here: https://www.lroshow.com