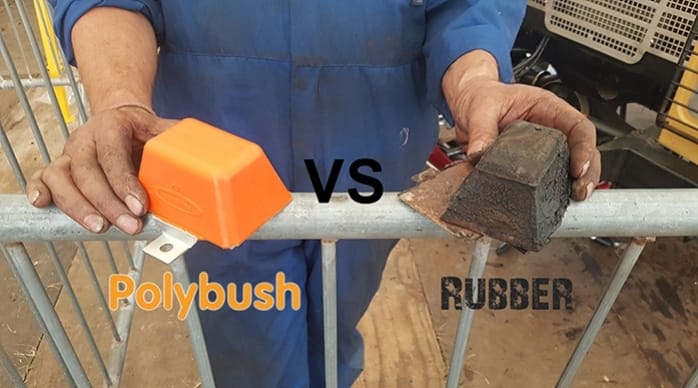 BUMP STOPS FOR SERIES LAND ROVER NEW!!
Polybush Bump Stops for Series Land Rovers.
Polybush has been the number one suspension bush choice for the Series Land Rovers for over 20 years, in that time Polybush has become well established as the bush of choice for Land Rover.
Polybush understands that Series owners want to be able to feel secure in the knowledge that their bushes can put up with anything they can throw at them with this in mind Polybush have extended our Series range with the addition of 1DJ Bump Stops.
Bump stops are put under constant stress in an attempt to prevent metal on metal contact, this can cause rubber bump stops to tear resulting in damage to your Land Rover.
1DJ bump stops for Land Rover Series 1, 2 and 3 – Finally, give bump stops that match the longevity and versatility of the Series Land Rover.
Available to purchase today here: http://www.polybush.co.uk/shop/land-rover/series-12-3?search_prod_id=3667