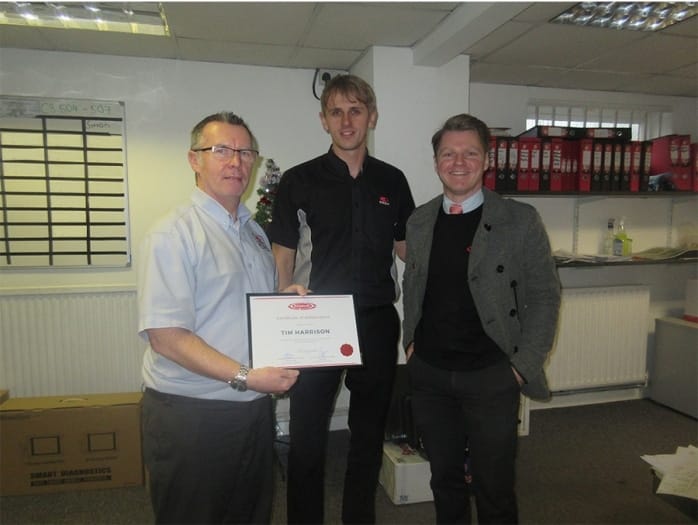 CES STAFF MEMBER AWARDED SALES PERSON OF THE MONTH
Congratulations to Tim Harrison!
A huge congratulations to Tim from CES Stoke who sold the highest number of Polybushes in November and became Polybush Sales Person of the month.
The promotion went down a storm with all of the sales team successfully increasing their numbers of Polybushes sold, but the ultimate winner was Tim Harrison who smashed his targets and increased sales growth for the branch significantly.
Our Field Sales Representative Paul Roberts headed over to the branch to congratulate Tim personally and meet with Branch Manager Martyn Peart to share the successes of the month.
Congratulations again Tim, Good Job.