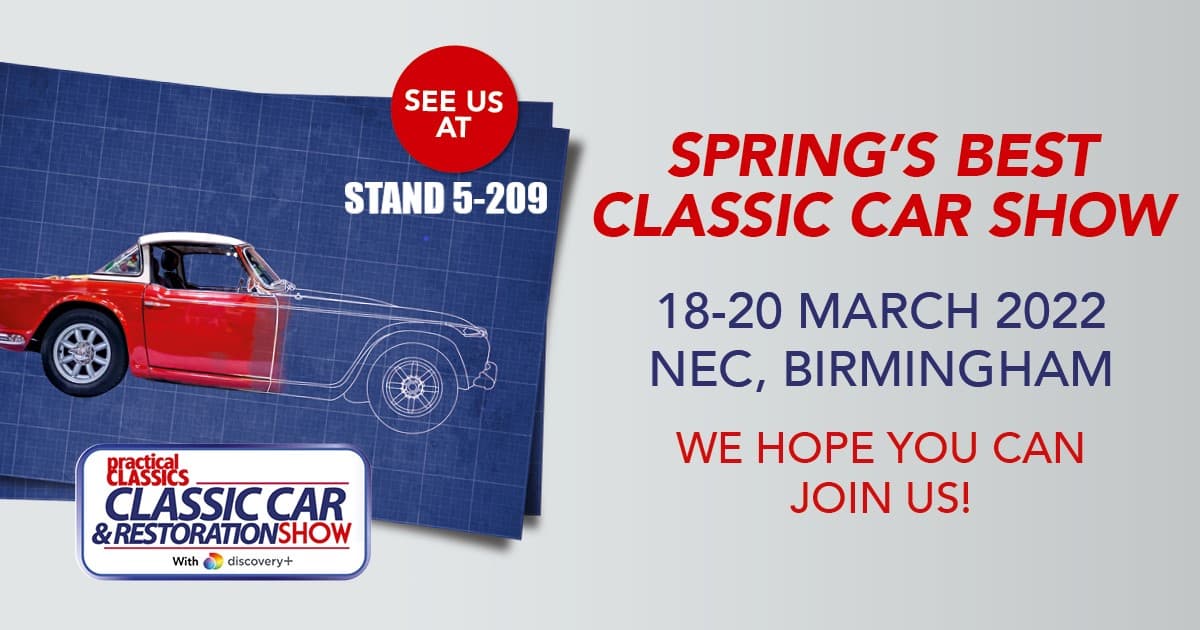 Practical Classics – Classic Car & Restoration Show – NEC
There will be lots to see and do, from practical demonstrations of engine builds to bodywork, as well as meet and greets from top TV stars such as Richard Hammond, Fuzz Townshend, Mike Brewer and many more, along with auctions and interviews – Show Highlights
We will be exhibiting at Stand 5-209 and are excited to walk you through our products, showing you the difference between our grades and why we pick certain combinations for different vehicles – Polyurethane is not just a hard material that is suited only to Racing, we also refine and tweak it to give comfort, grip and as well as being immune to compression set, it's also unaffected by oil, fuel and other chemicals.
Truly an ideal product for your cherished car.
For more information, please swing by Stand 5-209 and have a chat.
We're happy to answer any and all questions.