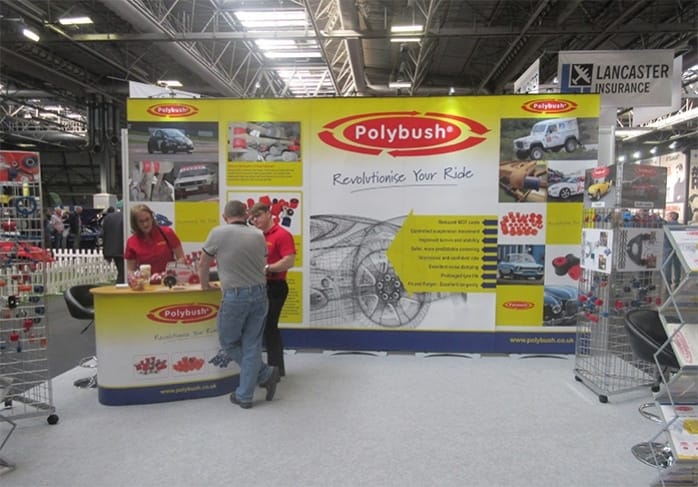 COUNTDOWN TO AUTOMECHANIKA 2017
Polybush at Automechanika 2017 Stand 20G76
 Polybush is very pleased to announce our attendance at the second annual Birmingham Automechanika.
This trade event will give even more organisations the chance to see all of the exciting benefits Polybush offers to the automotive world.
It's a great feeling to be in the presence of so many great companies, and we look forward to what promises to be 3 great days.
For you end users please don't worry we still have plenty of shows coming up where we would love to answer your questions, give live demos or even just chat about the product and your vehicle. An announcement regarding one such show should be coming your way very soon.
Automechanika Birmingham 2017 will take place at the NEC Birmingham 6th – 8th June 2017,  For more information please visit the event website here:
https://www.automechanika-birmingham.com/welcome-to-automechanika-birmingham