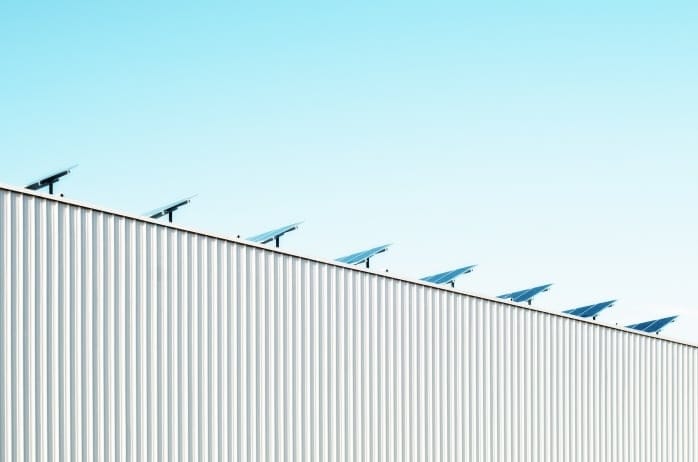 GOING GREEN FOR 2019
New Year, New Solar Panels!
If you were to drive past Polybush HQ at the moment, you would probably think "Oh boy, that place looks a shambles…" But we are pleased to say, the building isn't falling down… We are making some eco-friendly updates!
Having done our part for the environment for a while, we have now made a further commitment to it and are investing in even more PV Solar Panels. Doing this will lessen our environmental footprint as a business. 185 solar panels will be fitted to the south-facing roof which is the ideal space as it will receive the most sun and is not hidden by trees or buildings. The panels are expected to generate a further huge 44,000kWh per annum, doubling what we already generate!  The fitting process will take anywhere between 3-6 weeks, but we are all prepared and have our scaffolding up and are ready to begin installation in the New Year.
Polybush has opted for solar panel installation due to the green energy it generates and the lack of emissions when running. During sunny weekends and evenings, they will produce more than we need. The excess will be exported to the grid, and help to reduce the public's electricity costs and dependence on fossil fuels. During the working week, utilising gathered solar energy will reduce our dependence on the national grid and in turn, allow us to lower our emissions and environmental impact.
Alongside the addition of the solar panels, the Polybush team have been making a conscious effort to improve their impact on the environment. The change has been made to energy-efficient LED light bulbs, printing is limited and when necessary is done on both sides of the paper, and recycling, in general, is encouraged all over the site.
Polybush is pleased to support small businesses and has enlisted a team of local renewable energy experts from The Greener Group. The business was founded in 2009 and the team vowed to make an impact on the renewable energy market. Keep checking in for progress on our installation and for the foreseeable please be aware if you are visiting our premises a small number of parking spaces will be taken up by scaffolding! However, there are plenty of spaces still available near our front door, so you are still welcome.
From the beginning of January, we will be pleased to be GOING GREEN.