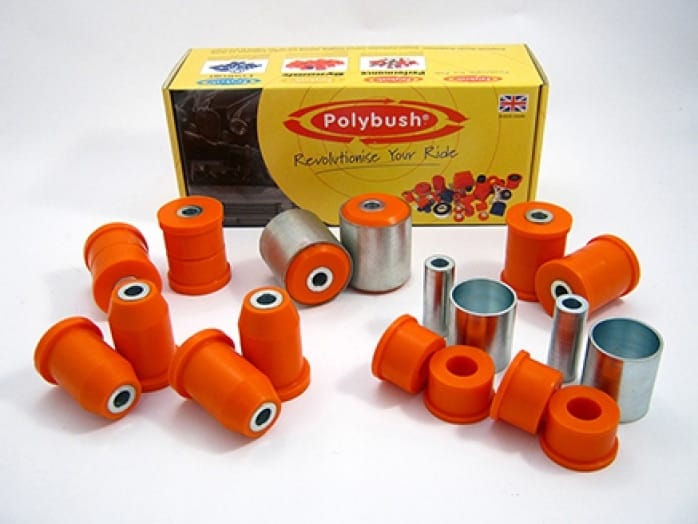 LAND ROVER L322 RANGE
Polybush full L322 range available
As the last of the L322's reach the end of their warranty there has never been a better time to fit long-lasting, cost saving, high performing parts; and that's exactly what Polybush offer.
Why spend thousands on new tyres when prolonged suspension alignment from Polybush can significantly reduce tyre scrub making your tyres last longer. Polybush won't suffer from compression set like O.E. rubber bushes lasting up to five times longer; this added longevity saves you money.
With larger rim diameters to contend with, the suspension on the L322 can have an uncomfortably firm ride so Polybush has manufactured kit 158 in their dynamic grade designed to absorb harsh ride qualities whilst still maintaining excellent on and off-road suspension performance.