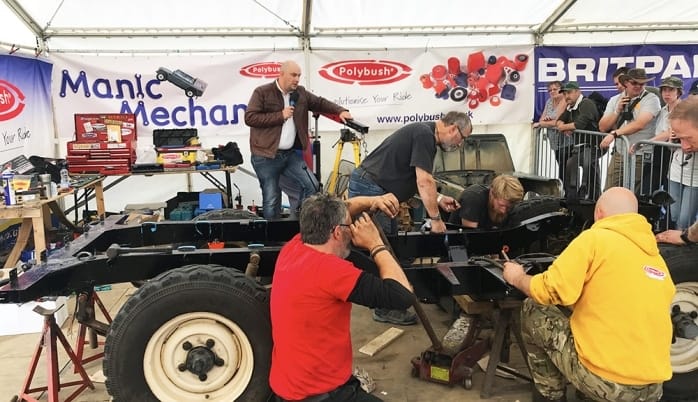 LRO SHOW PETERBOROUGH
At the LRO Peterborough show, Polybush hosted a live! workshop build
During the two day show, the 109in Land Rover chassis was transformed with a complete chassis swap, complete with axles, engine, gearbox and our Polybush Land Rover Kit 4.
Our Poly bushes are designed to improve handling precision, ride quality and prolong tyre life for a wide range of Land Rovers, whilst benefitting from a simple fit that even your kids can do, which was even demonstrated at the show!
The build was a fantastic achievemnet by Gary and the Mannic Mechanics along with the Polybush team, it is always extraordinary to see iconic classic Land Rovers being restored back to their former glory, with the addition of some new bushes to help it gain new life.
Special thanks to Gary and the Mannic Mechanics for once again completing a remarkable build in just two days! As well as Wayne Scott who enetertained the team and show attendees.
Watch this space for some in-action videos coming soon!
Find the Mannic Mechanics here on Facebook