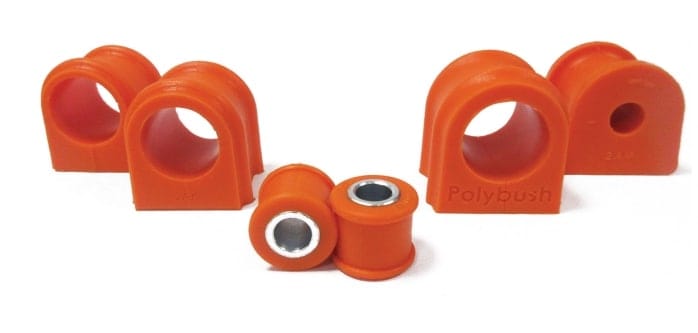 MERCEDES SPRINTER ANTI ROLL BAR BUSHES
Incredible Resilience, Longevity and Cost Saving
Polybushes are made to meet the challenges rubber parts can't, the same way that Sprinter's excel at tasks that other vehicles simply can't achieve, making them the perfect partners.
Polybush has manufactured bushes that combat a source of constant frustration for Sprinter owners; the anti-roll bar. The standard "white van" is a workhorse put under constant extra pressure by design. Polybush can put up with the strain of heavy loads and uneven/rough terrain, typically lasting 4/5 times longer than OE bushes and keeping your Sprinter off the ramp and on the road; where it belongs. Polybush has specially designed these bushes with the many applications these vehicles offer in mind, making sure that the bushes will put up with anything your Sprinter can.
The Sprinter's Anti Rollbar bushes are seen as problem bushes, often failing causing noise and damage to metal mating components such as the anti-roll bar itself, this leads to costly replacements and downtime. Polybush's ARB clamp and link bushes won't fail like the rubber alternatives, keeping your sprinter on the road for up to five times longer.
Prices starting from: £10.36
For more information call 01978664316 or email sales@polybush.co.uk