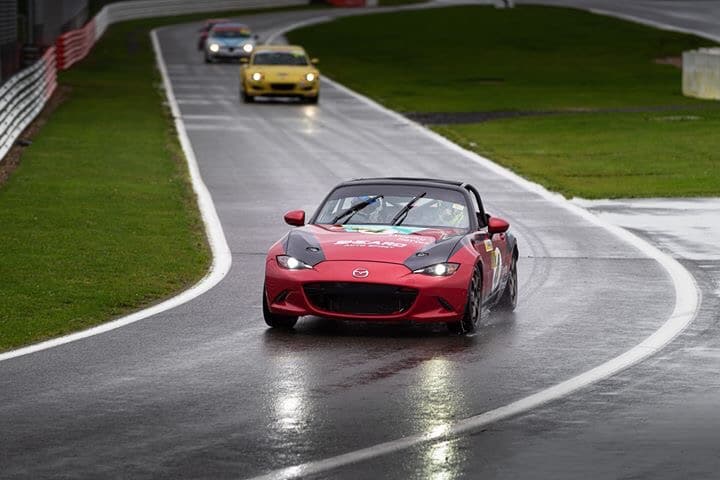 MX5 MK4 HUB BUSH KIT NOW AVAILABLE
The Solution to worn/failed MX5 MK4 (ND) Hub Bushes
We have the solution to worn or failed rear hub bushes, saving you more than £500 on each hub!
If you are a Mk4 owner, you may have experienced issues with your rear hub bushes failing prematurely, developed with MX5 parts, the rear hub bush kit is a long-lasting cost-effective solution to resolve bush failure, without replacing the entire rear hub and with many Mk4s now out of warranty, this has meant many owners have been left facing some eye-watering costs, the rear hub kit boasts a number of engineering advantages including the use of different material hardness's which give precise movement without the associated NVH. (Noise, Vibration & Harshness)
Why not OEM, Why Polybush?
Polybush material is not affected by oil, petrol or water and is extremely resistant to abrasion, our bushes retain their original state and do not suffer from compression set in the same way as rubber or cheaper injection moulded polyurethane bushes – meaning that in normal use they last up to 6 times longer and mild steel zinc plated inserts, as used on original equipment bushes, prevent galvanic corrosion and wear to mating parts.
Not suffering from compression set also means that if your MX5 isn't your daily driver then the bushing will not sag and deform as an OEM rubber bush would, keeping that factory fresh feel.
The ideal upgrade for the perfect ride and Handling!
Making every drive feel like the first out of the showroom, adding the front suspension and even diff bushes will tighten up handling even more so – reducing tyre costs, keeping alignments in check and really giving an impressive and confidence-inspiring drive.
Not a MK4 Owner?
Not to worry, we offer a wide range of suspension bushes for all MX5's
You can find them – HERE