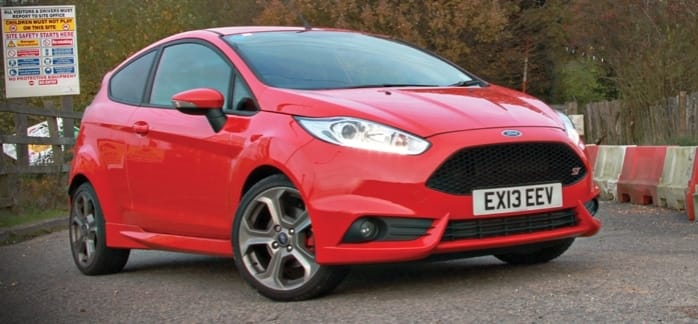 NEW FIESTA POLYBUSH RANGE
You asked for them and we heard you!
A cost-effective, longer-lasting, higher-performing alternative to the other Fiesta bushes on the market.
Polybush is pleased to announce the long-awaited Fiesta range to our already extensive catalogue. The Ford Fiesta is another car from Ford that has proven it can stand the test of time and shows no signs of going anywhere, it was with this in mind that Polybush started designing truly special bush kits not just for the current generation but for a range of Fiestas throughout the years. Whether you're looking to maintain a modern classic like the mk4 or improve the performance of the already high performing  Mk7 ST Polybush have got you covered.
We cover full kits for the  Mk4, Mk5, Mk6, Mk7 or Mk7 ST although very different each kit offers some things as standard across not only the range but Polybush products as a whole: Polybush can offer you a running life of 4/5 times longer than standard rubber OE bushes.
Due to the material polybushes are made of they are not affected by road contaminants or compression set in the same way that rubber is, so we make sure your car runs as it should for a lot longer.
Polybush has worked at solving the common problems associated with Fiestas. The main problem found during research was the Fiesta bushes being too soft resulting in a handling delay, Polybush solves this problem allowing for sharp handling that feels instantly responsive without negatively affecting ride comfort.
Each bush has gone through painstaking design to make sure that they not only fit perfectly but also to ensure that every opportunity has been taken to improve the vehicle. The immediate difference felt when Polybush is installed is undeniable.
So whether you are trying to get the best performance possible from your Fiesta or Increase the life cycle of problem bushes to save you money and reduce MOT failures, Polybush is for you.
See our full range of Ford bushes here