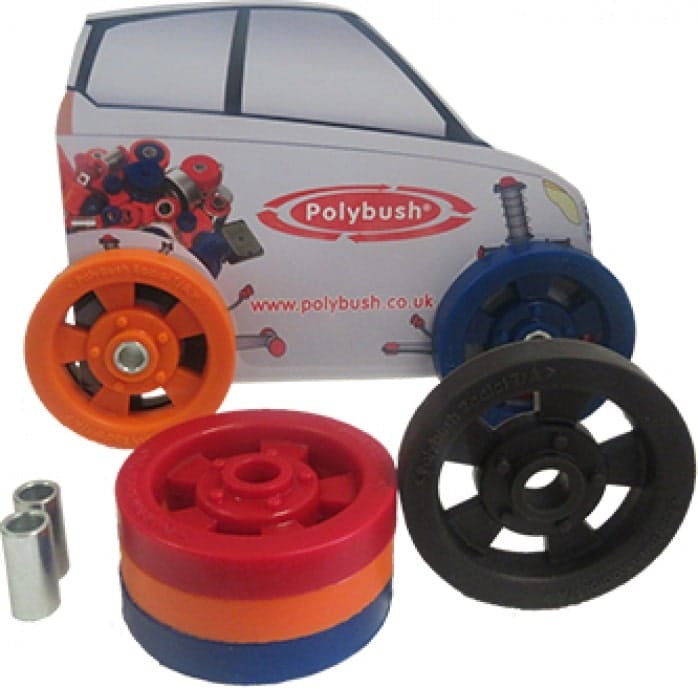 NEW POLY POS CAR
Polybush have launched a new product, not our usual offering of high performing bushes but something a little different.
Our POS car allows our amazing distributors to show their customers the materials they are getting for their money.
The POS car features four wheels (similar to a real car) all made from our signature polyurethane in our different grades allowing you to feel the difference in hardness of our polyurethanes. The wheels are held in place by our mild steel tubes like the ones you will get with our part sets. An more importantly than all that, it looks great we think you'll agree.
These will be coming soon to a store counter near you.