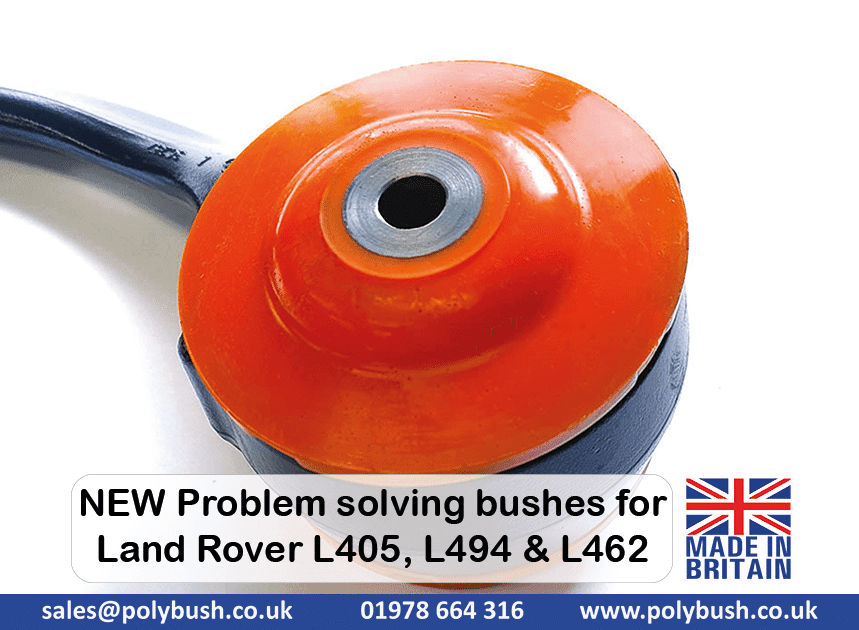 NEW PRODUCT : Discovery 5 L462 – Range Rover Sport L494 & L405
Keeping cars on the road is what we do!
1DU – Originally developed to combat front lower arm bush failures on Discovery 5 L462 and Range Rover Sport L494 & L405

Talking with Land Rover repair centres and owners, we discovered that the Front Lower Arm Bush was an item that constantly failed. This problematic bush was unavailable separately and had to be purchased as part of an arm, raising repair costs significantly, especially as bushes would fail at sub 30,000 miles.
Failures cause a knocking sound when accelerating & braking along with vague handling – A Polybush upgrade was something that the Land Rover market was begging for, being that the vehicles themselves are pinnacles of British luxury, when there's a noise and there shouldn't be, it can be very concerning.
During the development of the Front Lower Arm Bush we chatted with the owners of our development vehicles and noted that there was also an improvement to be made on other bushes within the suspension system, through careful research and analysis we have made significant upgrades over stock. Upgrading to Polybush Polyurethane bushings allows for a more controlled suspension movement, this allows your vehicle to keep its alignment through corners and over bumps, keeping the comfort this marque is known for. Fitment also reduces tyre costs and as our bushes last 4-5 times longer than the standard rubber, we offer a truly fit and forget solutution.
Polybush KIT 203 (For Range Rover L405) & Polybush KIT 204 (For Discovery L462 & Range Rover L494)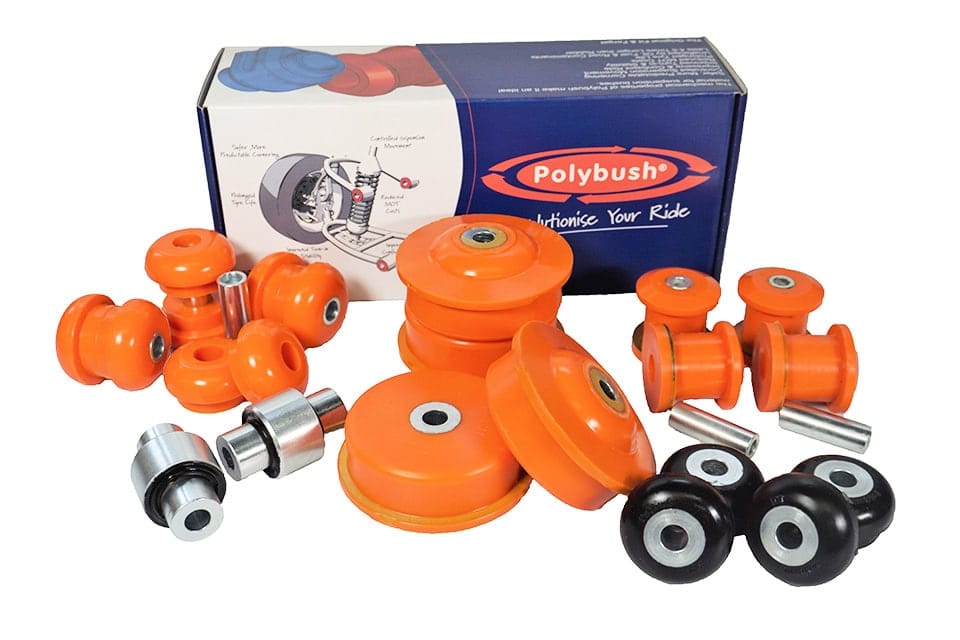 Unlike Rubber, Polybush products are unaffected by oil, fuel and road contaminants which provides safer and more predictable handling for worry-free motoring.
The problem bush 1DU: 
Full Vehicle Kit:
KIT 203 (For Range Rover L405)

KIT 204 (For Discovery L462 & Range Rover L494)