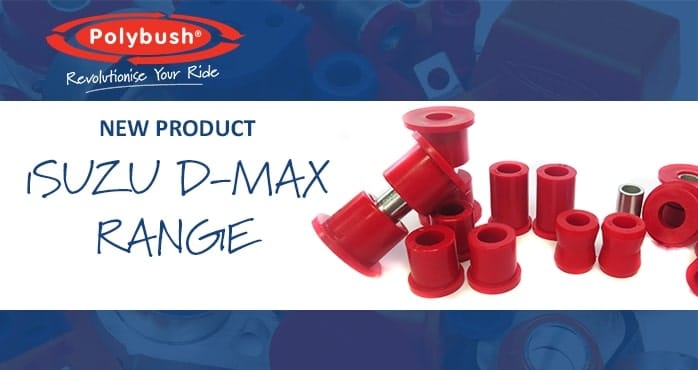 NEW PRODUCT RANGE! – ISUZU D-MAX
Save Money and Reduce Downtime with the new Isuzu D-Max from Polybush.
Our new D-Max bushes are designed and manufactured to last 4/5 times longer than rubber bushes, keeping you on the road and reducing labour costs and downtime.
Trusted by O.E. and renowned aftermarket problem solvers, Polybush keep your vehicles on the road for longer.
Available as a full kit or as part sets from just £21+VAT
Want to view the full D-Max range, CLICK HERE
Or if you want to see how we can support your fleet contact us at:
sales@polybush.co.uk    or    01978 664316