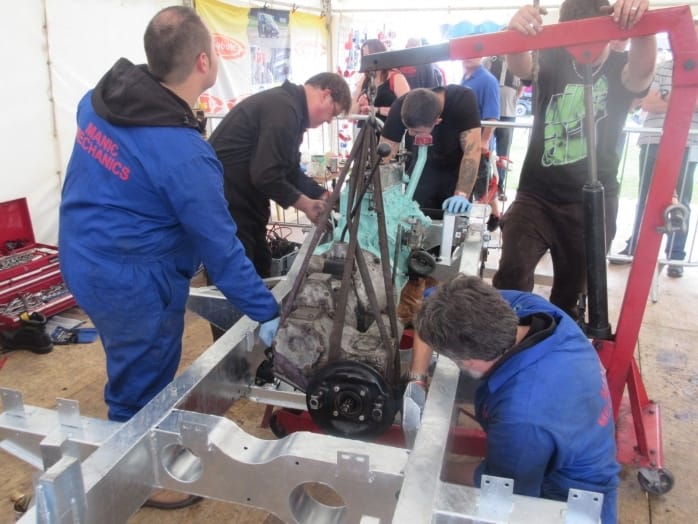 PETERBOROUGH 2015
And with that, we put an end to an amazing Land Rover show season
Peterborough 2015 was an amazing experience as exhibitors, sponsors and enthusiasts we couldn't have had a better time.
The Manic Mechanics tackled a 109 in an ambitious build involving fully stripping and rebuilding the axles with all new components, taking out the engine and gearbox and detailing both and the installation of a brand new set of brake pipes, and of course a full set of Polybush, all of this over the space of a weekend. They did an amazing job, and we owe them a big thank you for putting on a show that really had something for everyone.
Once again the live stage proved to be amazing (we had a great view), it was fantastic being able to see all these amazing machines performing feats that other vehicles just wouldn't stand up to.
Thank you for a great show and we will see you next year.