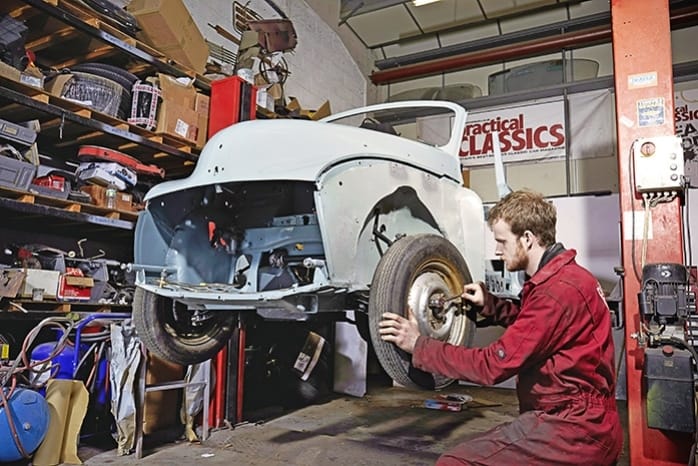 POLYBUSH AND PRACTICAL CLASSICS AT THE RESTO SHOW
Polybush fitted at Restoration Show 2017
 Polybush is proud to have an ongoing relationship with the people over at Practical Classics, we were, therefore, more than happy to help out with their latest restoration on a staff car.
The project saw a complete restoration of a 1969 Morris Minor Traveller, A car Polybush have been helping to keep on the roads for a long time.
The aim was always to get the project finished ready for the 2017 Practical Classics Restoration Show 2017, a show which Polybush have been attending since its conception. So we were of course very proud to see the completed vehicle present on the Practical Classics stand. A big well done to all involved with the restoration of what promises to be a great car.
Polybush kits are available for the Morris Minor and Minor Van – get them today for a longer-lasting better ride.