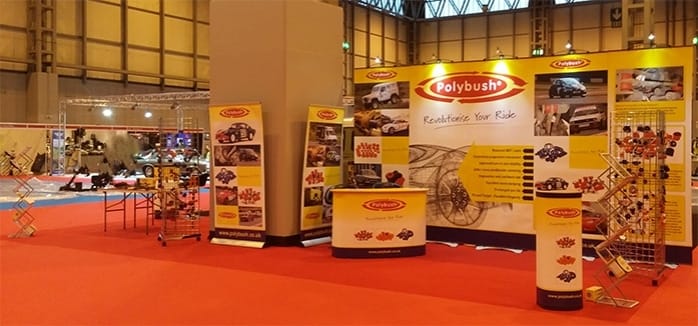 POLYBUSH AT THE CLASSIC CAR SHOW 2016
This year sees Polybush come back to the NEC for what promises to be another great Classic Car Show.
Every year we get such a great response from all of you and have an amazing time so we are counting down the days for this year's show.
This year Polybush will be in Hall 1 on stand 1-342, back to back with our friends over at Octane.
Fresh from the classic car racing scene we bring the iconic Austin Healey 100 that many of you will have seen in our adverts over the years (and yes of course it rides on Polybushes). This beautiful classic racer will be with us all weekend, and due to her driver Robert Mills retiring from racing (very much leaving on a high after winning best in its class at the two hour GT & Sports Car Race in Portimao, southern Portugal.) The car is currently for sale through Denis Welch Motors.
So come down to Hall 1 and ask us all your Polybush related questions, or just come to stare at the Austin Healey, we'd understand.