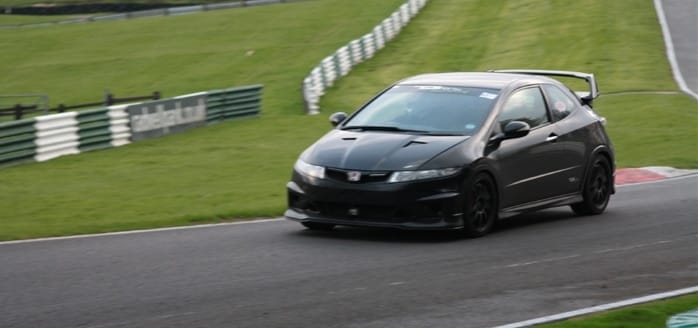 POLYBUSH ON THE TRACK – TDI NORTH
TDI North put the latest edition of polyurethane suspension bushes from Polybush for the Honda Civic Type R through its paces at Cadwell Park last night.
TDI North has been working with Polybush over the past twelve months to develop a dedicated tuned polyurethane suspension kit for the Civic Type R (EP3 and FN2) and yesterday was the final culmination of this hard work. See it here.
Neil from TDI North will be taking part in this years' Time Attack series using TDI North's Director Paul West's 260 BHP Honda Civic Type R FN2 which has been fitted with the latest Polybush polyurethane suspension bushes. With the first series of Time Attack being held at Cadwell Park on the 5th of May, Neil took the opportunity last night to familiarise himself with Cadwell's twisty, undulating and winding circuit ahead of the first event.
The nature of the Cadwell Circuit fondly nicknamed the mini Nurburgring, gave Polybush valued feedback on how our bush kit performed on a circuit that asks a lot of suspension and its bushes.
Neil provided very positive feedback saying "the front end felt planted on fast and slow corners with the car staying very flat when going through the undulations of the circuit". TDI's car was driven to and from the circuit, some 377 plus miles, with nothing but praise for the road manners and ride quality.