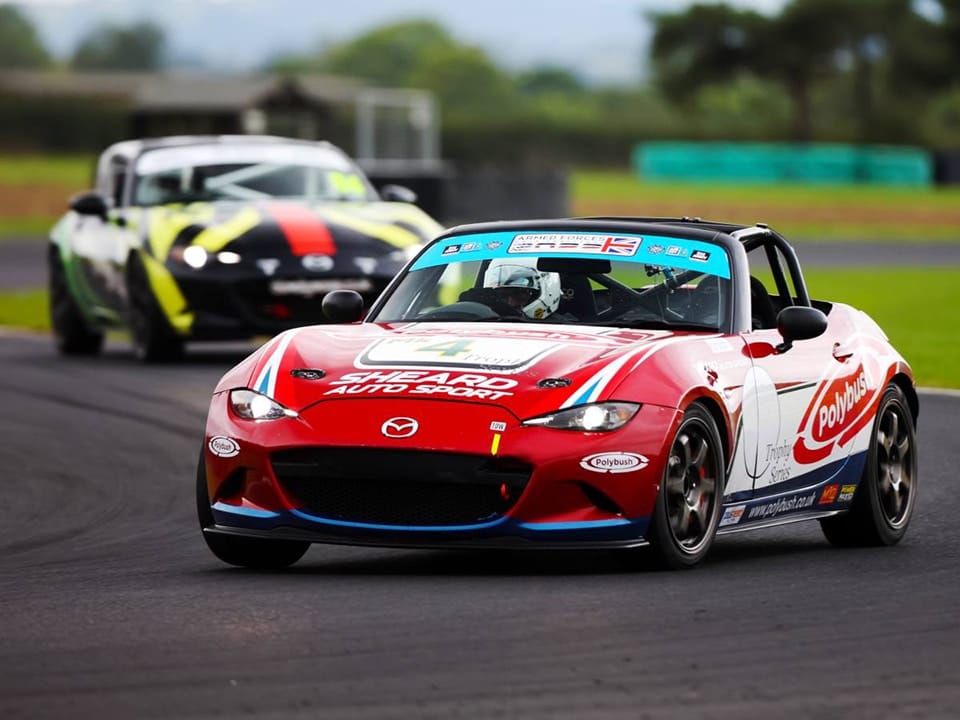 Polybush MX5 Racecar Livery – Paul Sheard Racing
When it was time to develop a Polybush kit for the Mk4 MX5 (ND) we looked to gain some vehicle knowledge from local specialist Paul Sheard Autos. Working with MX5s since their release in the late '80s Paul Sheard Autos is THE name in MX5 racing, be that on the track or on the rally circuit
After talking with Paul and his team, we discovered that the hub bushes in the MK4 (ND) constantly failed during a race season and were also a point of concern for the road driver.
When we explored this option a little further we ascertained that the failing hub bushes were not available separately and could only be purchased as part of a new hub, a costly expense for the end user and indeed, the race driver!
With many Mk4s now out of warranty, this has meant many owners have been left facing some eye-watering costs – that's why we have been working with our friends at Polybush to bring you a new long-lasting cost-effective solution. Manufactured to resolve bush failure, the new rear hub kit boasts a number of engineering advantages, including the use of different material hardness to give precise and controlled movement.
For Paul's help in the development of the Polybush kit and his requirement for livery on his newly purchased MK4, we offered to develop a livery for the new season's race car – Racing in the Club Sport Trophy and the MK4 Trophy Series as well as numerous other BRSCC Events and an exceptional amount of track days this ND will be thrashing around a track near you.