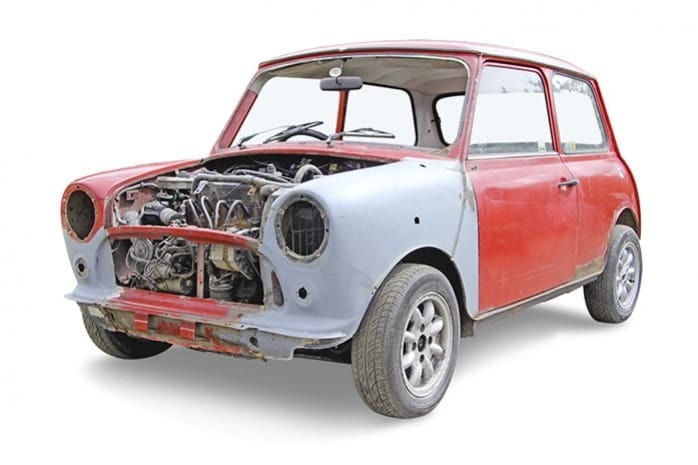 PRACTICAL CLASSICS AT THE 2017 CLASSIC MOTOR SHOW FT.POLYBUSH
Practical Classics Mini resto at Classic Motor Show
This year's Classic Car Show has more things to see than ever from live demonstrations and workshops to an impressive collection of cars up for auction. Of all these events none are quite as exciting as Practical Classics Live Rebuild of a classic Mini.
This barn find was in quite the state when the guys at Practical Classics found it, however through a lot of work and determination they will transform it into a truly unique vehicle. This is no surprise of course the guys at Practical Classics have always entertained with amazing feats of engineering genius but this year is a little special. This isn't just any Mini being restored in front of a live crowd; this is an example of a true vehicle icon coming to life.
The Mini in question formerly belonged to Rowan Atkinson's son, so of course, there is only one thing to be done with it; recreate one of the most famous vehicles ever to grace British television, Mr Bean's bright green '77 Mini.
A lot of work will need doing over the weekend to complete this truly ambitious feat and you will be able to see every step live. So be sure to head over to the live stage to check it out.
….Did we mention it will be running on a full set of Polybush?
Full Range of Mini Bushes Here