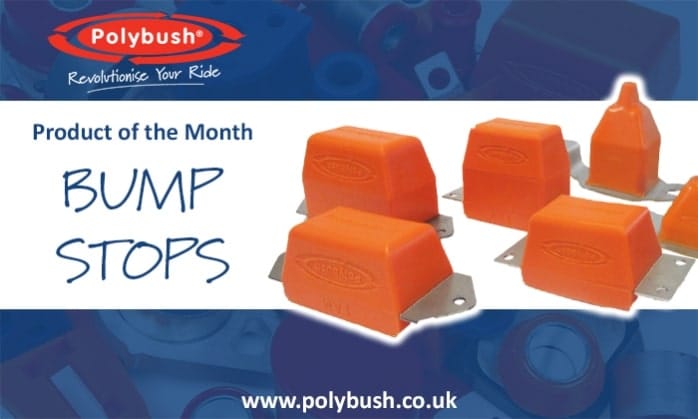 PRODUCT OF THE MONTH! – BUMP STOPS
Polybush bump stops are designed and manufactured for you to fit & forget.
Bump stops serve as a final suspension cushion to absorb impact, preventing metal on metal contact which causes the vehicle to bottom out, which may result in damage to the suspension or chassis. Bump stops come in a variety of designs and mount in different places; all provide an essential function in absorbing day to day shocks.

Why Choose Polybush?
Designed and manufactured from high-quality polyurethane, Polybush bump stops meet the original bump stop's specifications with the added benefits of our high-grade materials, which offer high tensile strength and resilience and do not suffer from compression set.
Benefits of Polybush:
Excellent noise damping
Fit & Forget- Our bump stops do not tear off
Last 4-5 times longer than rubber
Unaffected by oil, fuel, and road contaminants.
Polybush bump stops are available in a wide range of shapes and sizes.
See our full range HERE
Want to know more about Polybush? Send us your suggestions for our next product highlight to polybushmarketing@polybush.co.uk