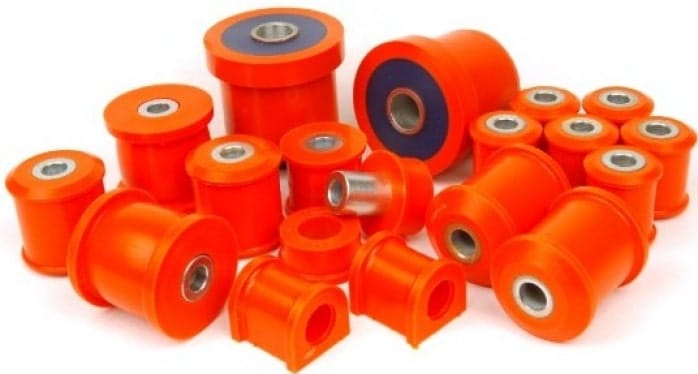 SUMMER IS AROUND THE CORNER… NEARLY!
Are you ready to take on summer in your Land Rover?
Make sure your vehicle is up to the challenge of those long bumpy drives to and, even on the beaches with Polybush!  Our bushes are Resilient, Strong and British engineered – 3 pillars that apply to both Land Rover and Polybush. Polybush has built a reputation on quality products for quality vehicles. Polybush have deep ties with Land Rover and the Land Rover community. Considered the only bush for true Land Rover enthusiasts, Polybush will endure any punishment you put your Land Rover through whilst improving ride, making handling more precise and improving performance overall.
Polybush cover an extensive range of Land Rover models, supplying everything from Wishbone bushes to bump stops and everything in between. Offering you longer lasting, trusted products that can keep up with anything a Land Rover can throw at them.
No waiting – with excellent stock retention Polybush can offer you our entire range of Land Rover bushes and usually have them with you ready to fit or ship to you the very next day.