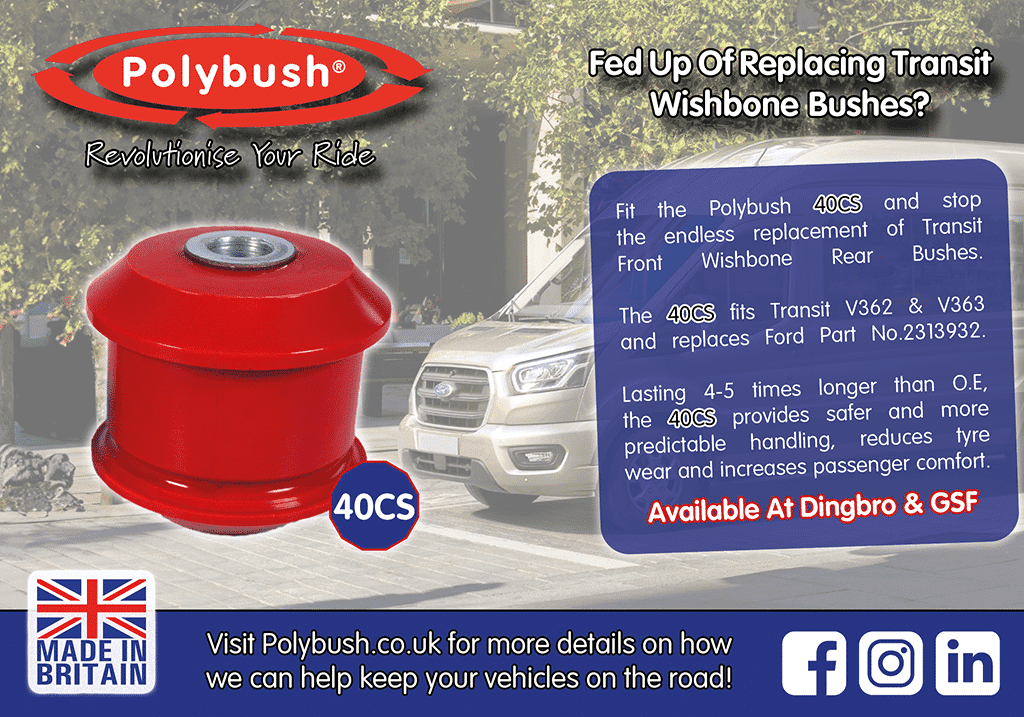 The Polybush 40CS Front Wishbone Rear Bush For The V362 & V363
Owners from all walks of life have encountered a common issue – The frequent failure of the rear bush on the front wishbone, particularly with the V362 and V363 Transit models. The combination of the subframe bush with the wishbone bush can put a significant strain on the standard rubber part, leading to premature wear and tear.
Polybush recognizes this challenge and has taken a giant leap forward in engineering a solution that surpasses the limitations of the OEM rubber bush (2313932). We proudly present the Polybush 40CS as the ultimate replacement, crafted from durable Polyurethane.
Why Upgrade to the Polybush 40CS?
Conclusion: Upgrade Today for a Better Tomorrow
Say goodbye to the constant struggles with rear bush failures on your front wishbone. Upgrade to the Polybush 40CS and transform your Transit experience. Whether you're navigating city streets or embarking on a long-distance journey, the 40CS ensures that your vehicle operates at its best.
Polybush—where innovation meets durability. Upgrade today and experience the Polybush advantage!
If you'd like to buy this problem solving bush – CLICK HERE