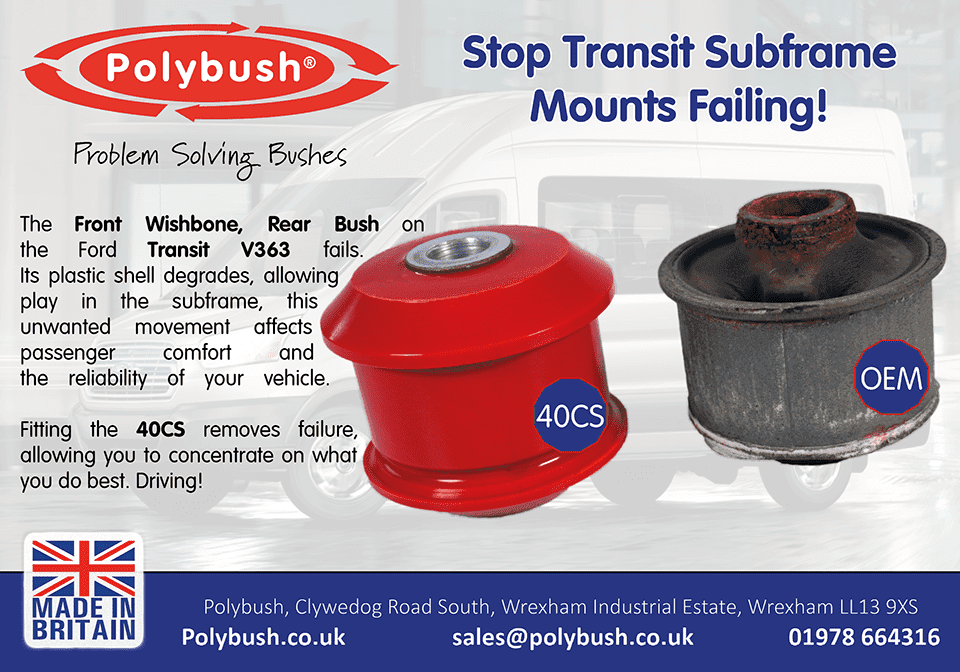 Ford Transit Front Wishbone Rear Bush (Subframe) Failure
Ford Transit minibuses and buses are popular choices for commercial and private transport due to their versatility and reliability. However, over time, the subframe bushes on these vehicles can fail, leading to a range of problems such as excessive noise, vibration, and handling issues. To address these problems, Polybush's polyurethane upgrade for the Ford Transit's subframe bushes is a smart investment.
So why do the subframe bushes on Ford Transit minibuses and buses fail?
The Front Lower Wishbone Rear Bush is also a Subframe bush, made of rubber, these incredibly crucial bushes deteriorate due to exposure to the elements, stress and significant vehicle loadings.
When the rubber deteriorates, it causes the subframe to move around excessively, leading to the issues mentioned above.
Fortunately, Polybush's polyurethane upgrade is an excellent replacement for the original rubber subframe bushes. The polyurethane material used in these bushes is much more durable and resistant to wear and tear than rubber, lasting 4-5 times longer. This means that they will last much longer than the original rubber bushes, providing a more comfortable ride for your passengers with improved vehicle handling.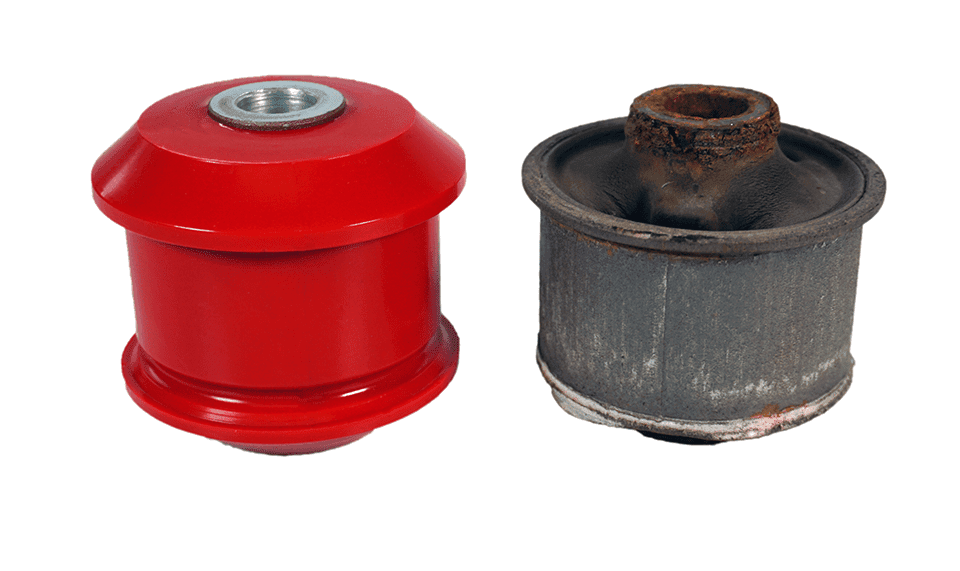 The installation process for Polybush's polyurethane upgrade is relatively straightforward
With the right tools and equipment, it should take no longer than a couple of hours. Polybush products are easier to install than rubber bushes, as they do not require any special tools or lubrication, making them less prone to slipping and moving around during installation.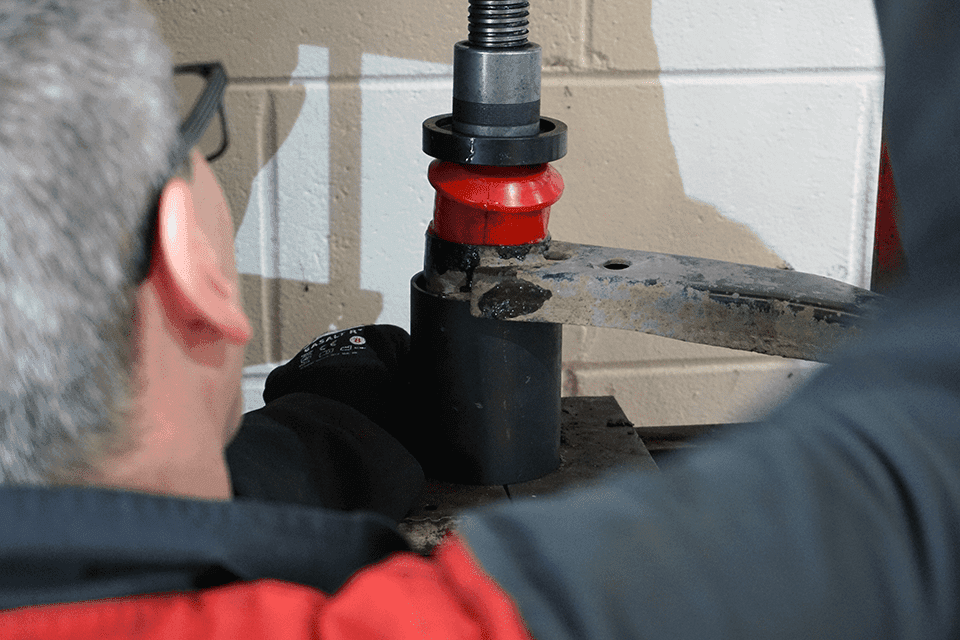 One key advantage of using Polybush's polyurethane upgrade is that the bushes are available as a standalone replacement part.
This means that if one of the bushes fails, you don't need to replace the entire subframe arm, as you would with the original rubber bushes. This not only saves time but also money, as standalone replacement bushes are typically less expensive than a full subframe arm.