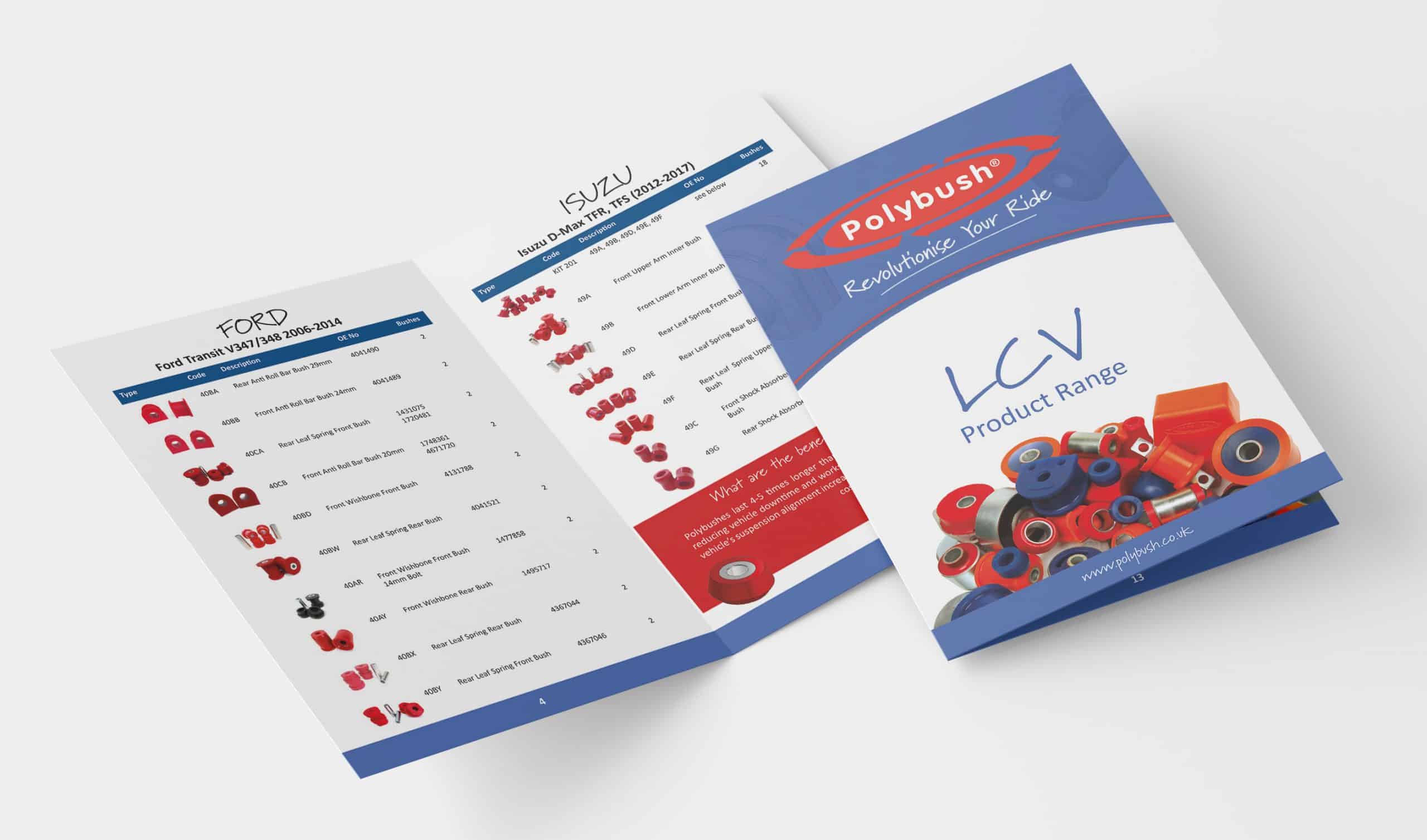 NEW: 2023 LCV Catalogue
As the leading manufacturer of Polyurethane suspension bushes, we have reissued our LCV (Light Commercial Vehicle) catalogue for 2023.
Fitment of Polybushes is becoming increasingly popular among LCV owners as they offer numerous advantages over traditional rubber bushes.
Polyurethane is a durable and long-lasting material that can withstand harsh weather conditions, heavy loads, and rough terrain. Additionally, Polyurethane bushes provide better handling and stability, reduce noise and vibration, and improve overall performance.
Polybush has been at the forefront of the Polyurethane industry for over 35 years and has a vast range of suspension bushes designed to fit numerous vehicles, including cars, vans, and trucks. Our commitment to quality and innovation has led us to develop new bushes that are more resilient, long-lasting, and reliable.
Our LCV catalogue shows that Polybush is committed to meeting the evolving needs of its customers, with more and more vehicle owners opting for Polybush, we stay ahead of the competition by offering a wider range of options that cater to a variety of vehicles.