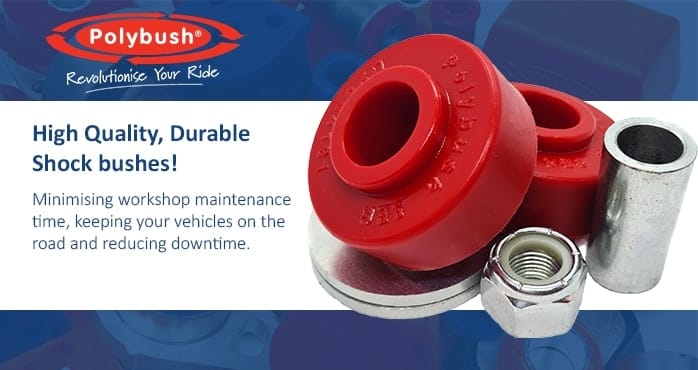 HIGH-QUALITY, DURABLE SHOCK BUSHES!
Polybush have designed and manufactured Enviro 200 Shock absorber bushes for Alexander Dennis, two highly regarded brands bringing you continuous product longevity.
The 9BR (DP084191) and 9BS (DP084190) minimise workshop maintenance time, keeping your vehicles on the road and reducing downtime.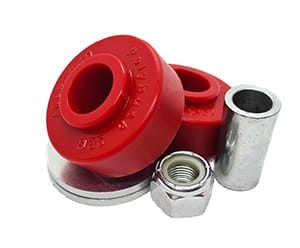 Polybush is a trusted and renowned O.E. and aftermarket manufacturer to Alexander Dennis, producing a range of suspension bushes ensuring maintenance-free motoring. The mechanical properties of Polybush make it ideal for suspension bushes providing high tensile strength under high and constant loading.
To find out more contact Polybush today
01978 664316 | sales@polybush.co.uk