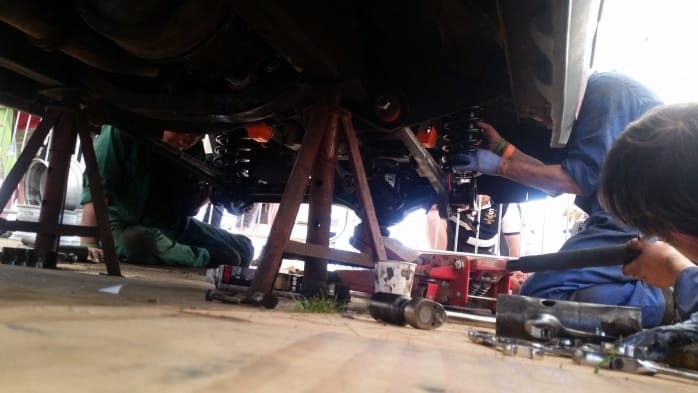 POLYBUSH AT THE LRO SHOW 2017
Polybush at the LRO show 2017!!
As always Polybush couldn't have had a better time at the LRO show, from the atmosphere to the entertainment to meeting everyone it was a great weekend filled with a lot of laughs and a lot of Land Rovers.
This year saw Polybush again team up with the Manic Mechanics but for a new challenge for Gary and the lads. For the first time, the suspension was totally renovated on a Discovery 2, this led to some tricky moments as the Manic Mechanics tackled the tricky watts linkages, luckily Polybush is made to make even the trickiest job easier and ensure that the job only needs doing the once.
The build went smoothly with the Disco looking and performing better than ever by the end, as always a big thank you to the Manic Mechanics and all those involved in a successful workshop.
The show itself was as always outstanding with something always going on and always another Land Rover to see, thank you to everyone who came down and made it another great year, we are already looking forward to next year.